Convenient, healthy, and nourishing food that makes you feel good
With meals approved and recommended by our nutritionist,
we make healthy eating fast and easy.
We believe eating well is important
We know you're busy. Now, you don't have to choose between your time and your health. Developed with our nutritionist, our meals make it easy for you to enjoy quality, healthy, and nourishing food that is quick and convenient.
Learn more
Meraki Kitchen is located at 405 Kiewa Street, South Albury
002 The Meraki Kitchen
Our kitchen is a hub for good food, coffee, and a connection with our community
We're passionate about connecting people with wholesome nourishing food. The soul of Meraki is our kitchen, filled with creativity and love and we want you to be a part of it.

Be inspired to live a healthier life and be part of the Meraki community.
For those with time, you can dine in while those on the move can grab and go.

Living in the fast lane? You can even pre-order meals!
Pre-order meals for pickup
Plan your visit
003 Our food
Handcrafted meals using only fresh & wholesome ingredients.
All of our food is prepared from scratch, using the freshest of ingredients and locally sourced wherever possible. We offer a huge variety of gluten free, dairy free, FODMAP friendly and vegan meal options.
Lovingly prepared
All our meals are ready made, prepared from scratch using freshly sourced ingredients.
No refined sugars
Let our hearty and nutritious meals re-energize you. You won't find refined sugars in any of our meals or snacks.
Intolerances
We respect everyone's dietary preferences, which is why we offer vegan dishes and food items that do not contain gluten or dairy.
High Protein, Lots of Veggies
High in protein and loaded with seasonal veggies - at least 4 in each meal!
Order from our Kitchen
We're here to make your life much easier
004 Weekly menu and family favourites
Struggling to find the time and energy to prepare healthy meals? Get back on track with Meraki's weekly menu.
Meal options are kept fresh with a dynamic menu, offering a range of the most delicious meals to keep you and your family satisfied from breakfast until dinner.

Join us on our journey to change eating habits with our weekly menu options. You will receive a new menu with weekly specials and Meraki favourites.
1

Be part of the "Mealing" List

Sign up to our Mealing list and our weekly menu will be e-mealed to you each Friday at 9 AM.
2

Order your food

Choose from the weekly specials, Meraki favourites, as well as wines from local wineries supplied by Vinbar. Place your orders from Friday to Monday midday, and select pickup or delivery. Voila, bon appetit!

Place your orders here
3

We cook

We cook your meals from scratch using only the freshest wholesome ingredients. We comply with all Government recommendations on health, safety, and sanitation and offer contactless delivery.
4

Enjoy

Orders for pickup are ready from 2pm Wednesday until 5PM Friday. Meals are delivered each Wednesday afternoon. We'll send you a message to let you know that your amazing meals are on their way. Buon appetito!
Eating well made easy
We know you're busy. Our healthy & delicious handcrafted meals help you to
establish healthy eating habits without compromising your time.
Fresh & delicious food options For big or small gatherings
005 Meraki catering
To Meraki, great food is the heart of any social event. Make your next gathering healthy and delicious with catering from Meraki.
Whether you're hosting a corporate function, business meeting or social event with friends and family, Meraki catering can serve up the goods no matter how big or small the gathering.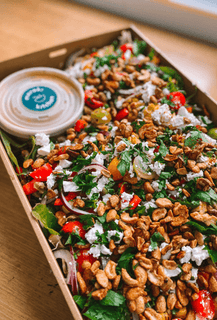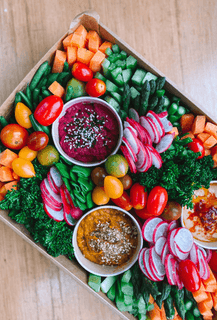 007 Latest update
A Little Thing Called Gluten
Gluten is always a hot topic in the Meraki Kitchen amongst our chefs and the community. We are asked A LOT about it so we thought who's better to ask than Meraki'...
Read more
We are very cool. but don't take our word for it - hear it from our friends!
This is a fine and grand looking cafe, both on outside and inside.
It was good to eat here. I would come here again.
Location: Off central, but close to shops.
Access: Close to street parking, wheelchair and pram friendly. QR for Covid.
Good ambience, al fresco, decor, furniture. Recycled bowls, but cheap plastic cutlery, to figure. Kid friendly. Toilets were clean, simple, but tight.
Michael Michelmore (Bert Fegg)
I had the butter chicken curry a few weeks ago and I can't stop thinking about it! Can't wait for it to be back as the curry of the week! Absolutely divine chicken curry with brown rice. The wholesome thrifted mugs also made my day! A beautiful light filled space to have a cuppa or some lunch. Thanks so much team Meraki! I can't wait to come back.
Meg Gibbs
Cosy atmosphere. Friendly staff. Great coffee & great food. Very impressed that they make their own almond milk. I have been a regular for over 6 months & highly recommend!

Nicole Sloan
Meraki has become a staple part of my week for quite some time now. Whether that is when I am needing a delicious healthy lunch on the go or couldn't be bothered cooking but I want to have a nourishing meal meraki is my first stop. The team have created such a warm and welcoming environment as soon as you step foot in the door that it feels like home. Thank you for providing something so wonderful to our community, never stop because my busy self needs you! You're all amazing.

Kelsea Pygram
Exceptional food & service, great value for money, nice clean & cosy venue. Love this place. Shoutout to Jack for going above & beyond to help your customers out in need. A must go for anyone in the Albury/Wodonga area.

James
A really beautiful spot to enjoy breakfast or lunch. Super healthy and fresh food and was really filling!
Would visit again

Kelsey Hatherall
We are blessed to have access to such an amazing service and product on the border 💖

Korinne McNeill
Best place 🙌 Thank you so much for the best healthy food on the border

Tate lazarou
When life gets busy, let the team at Meraki Produce do the cooking for you. It sure does help, and tastes like home. Only better!!!

Donna B
We'd love for you to be a part of the Meraki community!
Receive our weekly menu, healthy recipes, updates and tips from our nutritionist Tahlia